Tips on Hiring a Brick Paver Company in Florida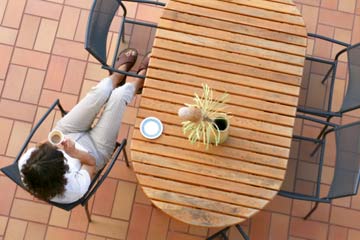 Are you looking for a Brick Paver company in Florida?
There is no shortage of Brick Paver companies in Florida, but you want to find the best, most reliable and efficient Asphalt Installations company to deal with, that also has extensive experience and can offer you guidance and advice, so we've put together a list of tips to guide you into finding the right company for the job.
Here are some quick and easy tips to guide you in finding the perfect match for your needs and and experienced and reliable Brick Paver Company in Florida:
Tip #1: Check for history of satisfied customers. You can usually find this on their testimonials page and don't be afraid to ask if you can contact them or see the work performed.
Tip#2: Try to obtain external testimonials from sites like Google Places, Thumbtack, Yelp and Manta.
Tip #3: Ensure that they have insurance. You do not want to be left financially responsible for any damages to your property and that of others.
Tip #4: Make sure they are open and transparent about total project costs so that you are not hit with any unexpected expenses.
Tip #5: Don't be vague about prices. Get a total budget first with a breakdown of costs. Create a budget that is adhered to and administered by you directly.
Tip #6: View samples of their work online
Are you looking for an experienced, reliable and reputable Brick Paver Company in Florida? Contact All Seal Exteriors for a FREE Estimate today!
Tags: brick paver company florida, brick pavers in florida, florida pavers, pavers in florida