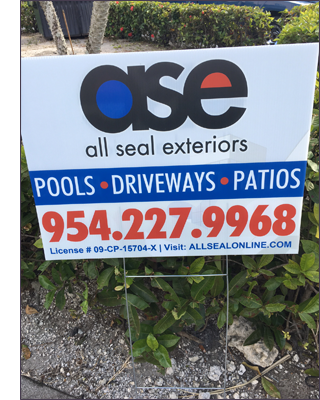 ASE has 27 years of experience, working in South Florida on the tri-county area of Dade, Broward and Palm Beach counties. ASE Pavers by All Seal Exteriors has a track record of over 7000 completed projects, with thousands of satisfied customers.
It does not matter what kind of Pool Service you need, we can take care of your pool remodeling and renovation. Our services include Brick and Travertine Pavers installation on Patios, Driveways and Pool Decks.
ASE does over 10 projects a week, and more that 500 projects a year. Our team of specialists is ready to take care of all your demands, from the free estimate to the full execution of the project, your satisfaction is guaranteed.
We stand out from our competitors for our experience, value and selection of services. Come and try ASE Pavers, you'll see we are the perfect fit for your Pool Remodeling Services and you absolutely won't regret you did!
Discounts are available for Senior Citizens, Civil Service and Military Personnel.